A website I came across the other day is Essential Photoshop Elements.
Most of my readers know that I'm a big fan of Photoshop Elements. There are so many things that you can do with it. It is also very extensible. For an amateur PSE is the best image editor option on the market specially now Amazon sells it for a a low price of  $49.99 (Photoshop Elements 10 Nov/Dec 2011)
To get some instructional video's and tutorials there are a lot of websites that are offering that. This website is owned by Rick who does a great shop breaking down some basic tasks for day to day use.
Check it out here: http://www.essential-photoshop-elements.com
From his website;
Hi. My name is Rick Peterson. Thank you for visiting my website. I'm passionate about Photoshop and have worked with it in my job for several years.

I work for the largest privately owned printing company in the world. My job has allowed me to work on some of the most high-end publications and catalogs in the country and to use Photoshop to its fullest. So it's with that experience that I started this website for users of Photoshop Elements which is an amazingly powerful program geared toward the home user.

Most of the image editing results you can get from the full version of Photoshop are achievable in Elements if you know how. I try to show you how on this website.
A sample video here;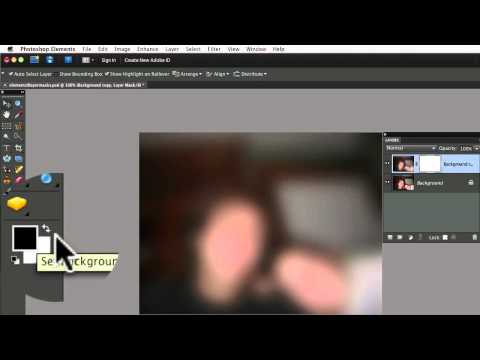 Another great website is MCPactions.com
On Jodi's mainpage it says;
MCP Actions helps professional and hobbyist photographers improve their photography. Our innovative Photoshop Actions and Lightroom Presets make photo editing and retouching quick and easy. MCP Actions provides interactive online training classes and free Photoshop video tutorials. See how we can help your photography stand out while saving you time.
On Jodi's site you can find a lot of actions to speed up your process. Some are paid and others are free.
An action I found very valuable is the free Facebook Fix actions.
This set includes 11* powerful Photoshop actions to resize, sharpen, watermark and brand your images for Facebook or the web. They are optimized for Facebook's 960 pixels on the longest side, but can be reduced if your blog is smaller.

Whether you are displaying before and after examples, two side by side, or just single photos, they will look better and protect your photos instantly.
Download it here: http://www.mcpactions.com/facebook-fix-actions.html
And if you want to buy Photoshop Elements 10 click on the Amazon link here;